CBSE Class 9 Sanskrit Syllabus 2022-2023
CBSE Class 9 Sanskrit Syllabus 2022-2023: Class 9 students having Sanskrit in their course can check and download here the new CBSE Syllabus of CBSE Class 9 Sanskrit Syllabus for the academic session 2022-23. Go through the complete syllabus to know the latest course content and details of sections under which various questions will be asked in the CBSE Class 9 Sanskrit Annual Examination 2022-23. So, analyse the CBSE Class 9 Sanskrit Syllabus 2022-23 and follow the instructions given in it to prepare for the CBSE Class 9 Sanskrit Annual Exam 2022-2023 in the right direction.
Check CBSE Class 9 Sanskrit (Code No. 122) Syllabus 2022-23 below: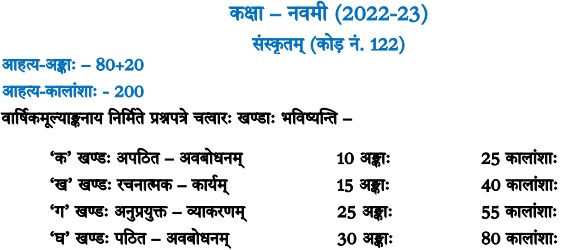 Download CBSE Class 9 Sanskrit Syllabus 2022-2023
Section-Wise Details and Marks Distribution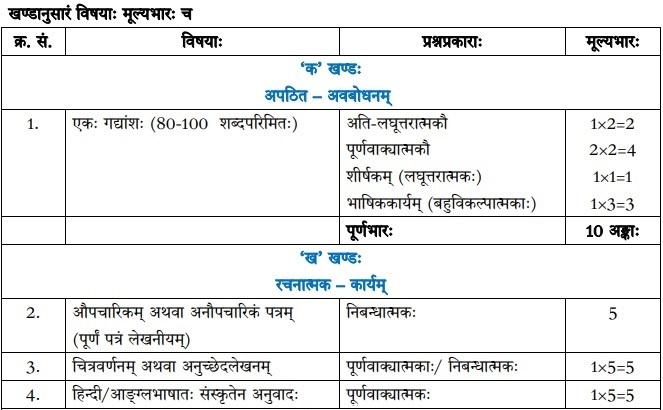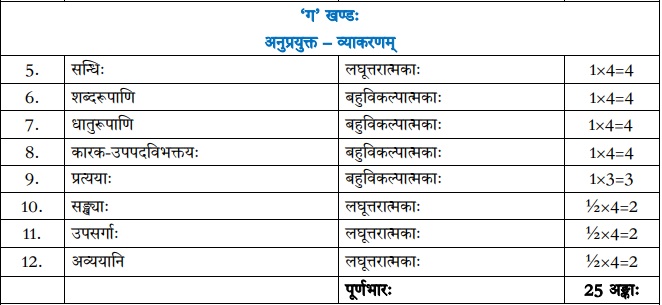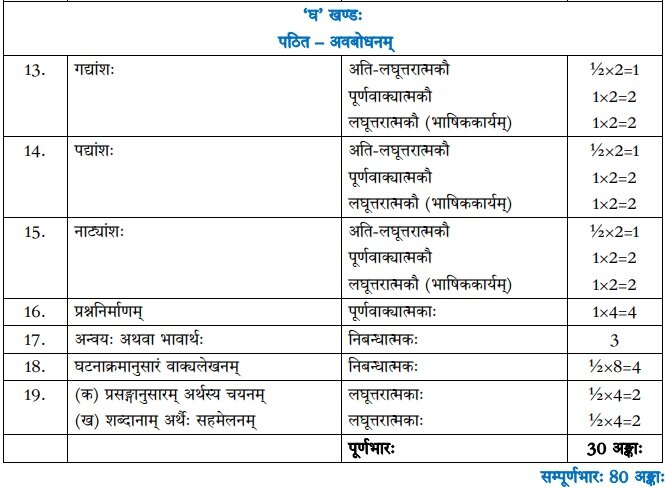 Conclusion
The CBSE Class 9 Sanskrit Syllabus is designed to introduce students to the rich language and cultural heritage of Sanskrit. Throughout the syllabus, students are exposed to a variety of texts, grammar rules, and vocabulary, which enable them to develop a strong foundation in the language. By studying Sanskrit, students not only gain linguistic skills but also gain a deeper understanding of Indian culture, traditions, and philosophy. The syllabus is structured in a way that gradually builds upon the students' knowledge and skills. It begins with basic grammar concepts, such as declensions, conjugations, and sentence formation.
FAQs
1.Why should I study Sanskrit in Class 9?
Studying Sanskrit in Class 9 helps in developing a strong linguistic foundation, enhances cultural understanding, and provides insights into ancient Indian heritage. It also improves overall language skills, critical thinking, and analytical abilities.
2.What are the main components of the Sanskrit syllabus?
The Sanskrit syllabus includes topics such as grammar, vocabulary, reading comprehension, prose, poetry, drama, history, mythology, and famous personalities.
3.How can I improve my Sanskrit vocabulary?
To improve Sanskrit vocabulary, practice reading Sanskrit texts regularly, learn new words and their meanings, use flashcards, and engage in vocabulary-building exercises.
4.How can I excel in Sanskrit grammar?
To excel in Sanskrit grammar, focus on understanding the rules and patterns, practice solving grammar exercises, and analyze the sentence structure of Sanskrit texts.
Download CBSE Class 9th Sanskrit Syllabus PDF