CBSE Class 9 Hindi A & B Syllabus 2022-23
CBSE Class 9 Hindi curriculum 2022-23: Download the latest CBSE curriculum for class 9th Hindi Course A topic. Students enrolled in Hindi A must adhere to the most recent syllabus, as the prior syllabus is no longer appropriate for the current academic year. The curriculum for the 2022-2023 session has been released by the board in accordance with the annual scheme of assessment. An annual examination based on the entire course will be held. As a result, students must read the syllabus in order to comprehend the course structure and the examination format. The CBSE Class 9th Hindi A Syllabus 2022-2023 may be downloaded in PDF format from the link provided below in this post.
CBSE Class 9 Hindi A Syllabus: Course Structure

Download CBSE Class 9 Hindi A & B Syllabus 2022-23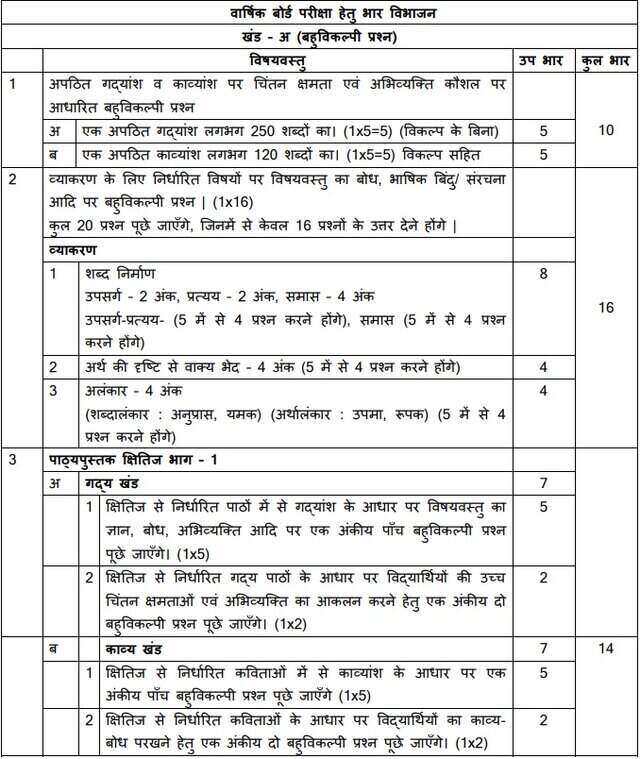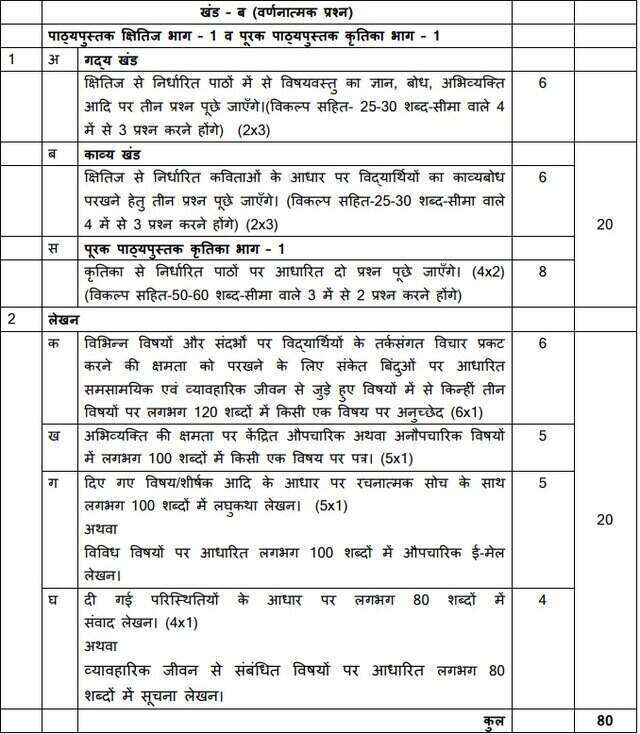 CBSE Class 9 Hindi B Course Structure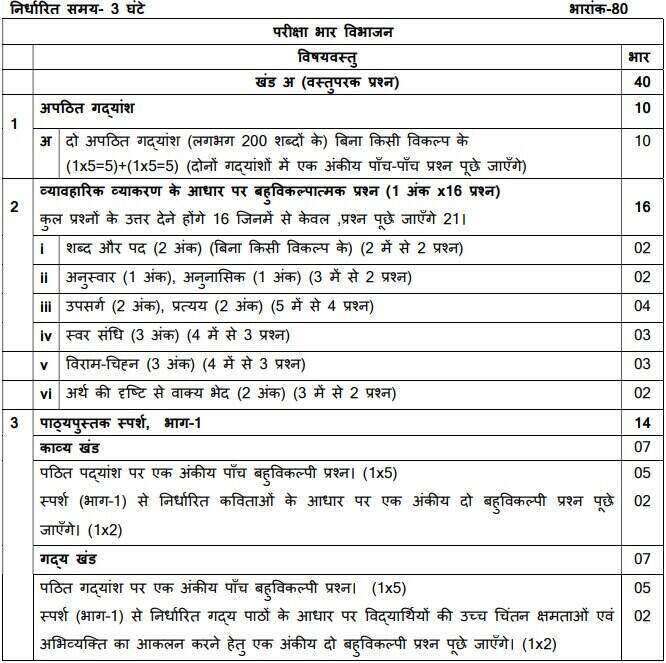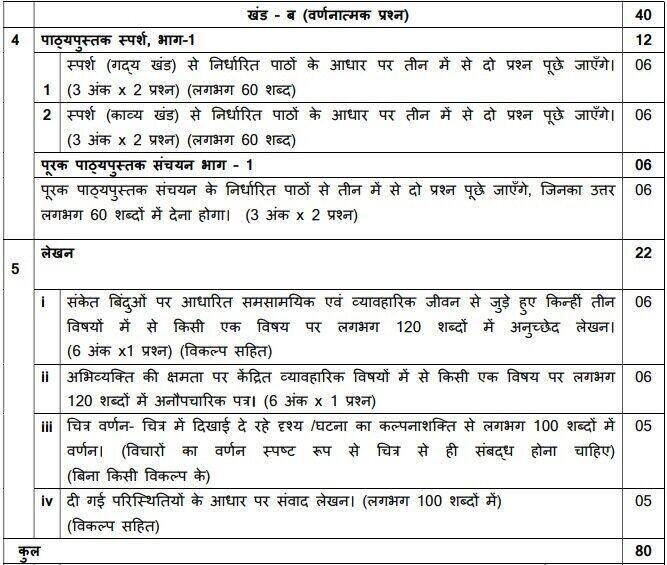 Conclusion
In conclusion, studying Hindi in 9th grade CBSE curriculum offers numerous benefits. It not only enhances your language skills but also helps in understanding and appreciating the rich cultural heritage of India. Hindi is the national language of India and is widely spoken and understood across the country. The CBSE curriculum for 9th grade Hindi provides a comprehensive understanding of the language, literature, and grammar, enabling students to develop proficiency in reading, writing, and speaking Hindi. By studying Hindi, students can improve their communication skills, broaden their horizons, and gain a deeper understanding of Indian literature and culture.
FAQs
Q1. Is studying Hindi compulsory in 9th grade CBSE curriculum
A1: Yes, Hindi is a compulsory subject in the 9th grade CBSE curriculum. It is considered an important language in India and is included to ensure that students have a strong foundation in their national language.
Q2: What are the key components of the 9th grade Hindi curriculum?
A2: The 9th grade Hindi curriculum typically includes components such as prose, poetry, grammar, comprehension, composition, and literary works. Students learn about various literary genres, famous Hindi authors, and improve their language skills through reading, writing, and speaking exercises.
Q3: How can studying Hindi benefit students?
A3: Studying Hindi can benefit students in several ways. It improves their language skills, including reading, writing, and speaking. It enhances their cultural understanding and appreciation of Indian literature. It also helps in effective communication with Hindi-speaking individuals and enables students to connect with their cultural roots.
Q4: What resources are available to support learning Hindi in 9th grade?
A4: CBSE provides textbooks specifically designed for the 9th grade Hindi curriculum. These textbooks include lessons, exercises, and activities to facilitate learning. Additionally, there are online resources, reference books, and language learning apps that can supplement classroom learning.
Download CBSE Class 9 Hindi A & B Syllabus 2022-23